Introducing 1826 Mixology and Rooftop Bar
Step into a world of mixological marvels, where every sip is a journey through creativity and flavor. At 1826, we take pride in our artful approach to mixology, crafting cocktails that transcend the ordinary and elevate your rooftop bar experience to new heights.
Unlock Your Mood with Mixology
Discover the magic of mixology, where the power of ingredients and the skill of our Chief Mixologist, PIL, come together to create liquid masterpieces that suit your every mood. Feeling adventurous? Let us surprise you with our innovative concoctions. Craving a classic? Our mixologists have perfected the art of crafting timeless cocktails with a contemporary twist.
At 1826, we believe that a great cocktail should not only tantalize your taste buds but also reflect your preferences. That's why we offer an eclectic selection of house-creation cocktails and an impressive array of top-name spirits. Whether you're a bourbon enthusiast, a gin connoisseur, or a vodka lover, our mixologists will customize a cocktail to match your preferred spirit and elevate it to an entirely new level.
A Symphony of Flavors
Our cocktail menu reads like a symphony of flavors, each carefully composed to create a harmonious balance of tastes and sensations. Indulge in the enchanting notes of "Once Upon A Time in Rembrandt," a cocktail that weaves together the richness of history and the thrill of modernity. Experience the vibrant bouquet of "Flora," a floral-infused delight that blooms on your palate. Or venture into "The Hanging Garden of Kurseong," a cocktail that captures the essence of lush gardens in a single glass.
A Rooftop Experience Like No Other
Nestled high above the city's hustle and bustle, 1826 Mixology & Rooftop Bar offers a sanctuary of sophistication and charm. Savor our multi-cuisine comfort-pub food, thoughtfully crafted to complement the artistry of our cocktails. As you relish each bite and sip, the panoramic city views become a captivating backdrop, adding an extra layer of enchantment to your evening.
Elevate Your Spirits
Whether you seek a relaxing sundowner or an exuberant night out with friends, 1826 is your destination for mixology at its finest. With a name that playfully hints at our location (soi & floor numbers), we invite you to unlock the mystery and join us on an unforgettable journey through flavors, moods, and panoramic delights.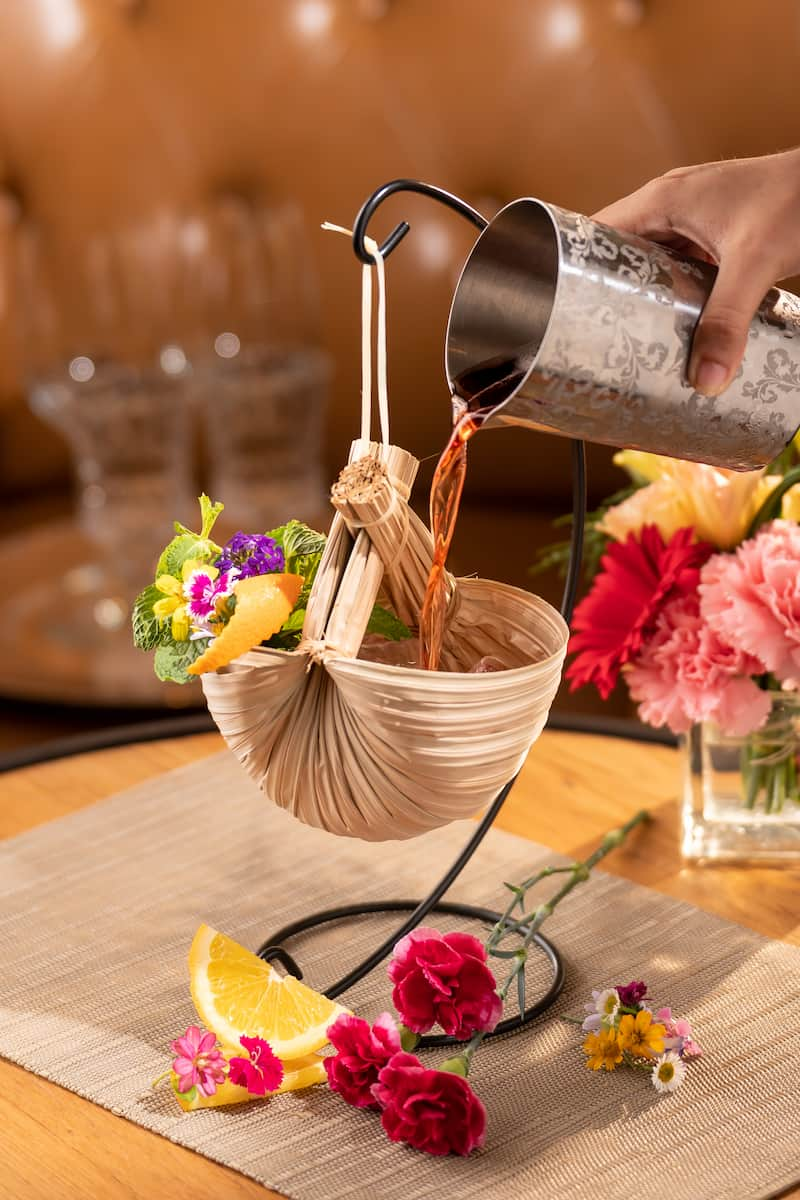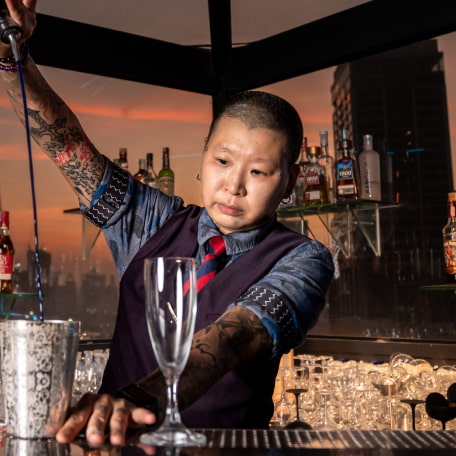 Join Us at 1826 Mixology & Rooftop Bar and Elevate Your Cocktail Experience Today
Remember, 1826 Mixology & Rooftop Bar is not just a place; it's an experience. Come, indulge, and be captivated by the magic of mixology amidst the mesmerizing ambiance of our chic rooftop bar in the heart of Sukhumvit. Your taste buds will thank you, and your spirits will soar. See you soon.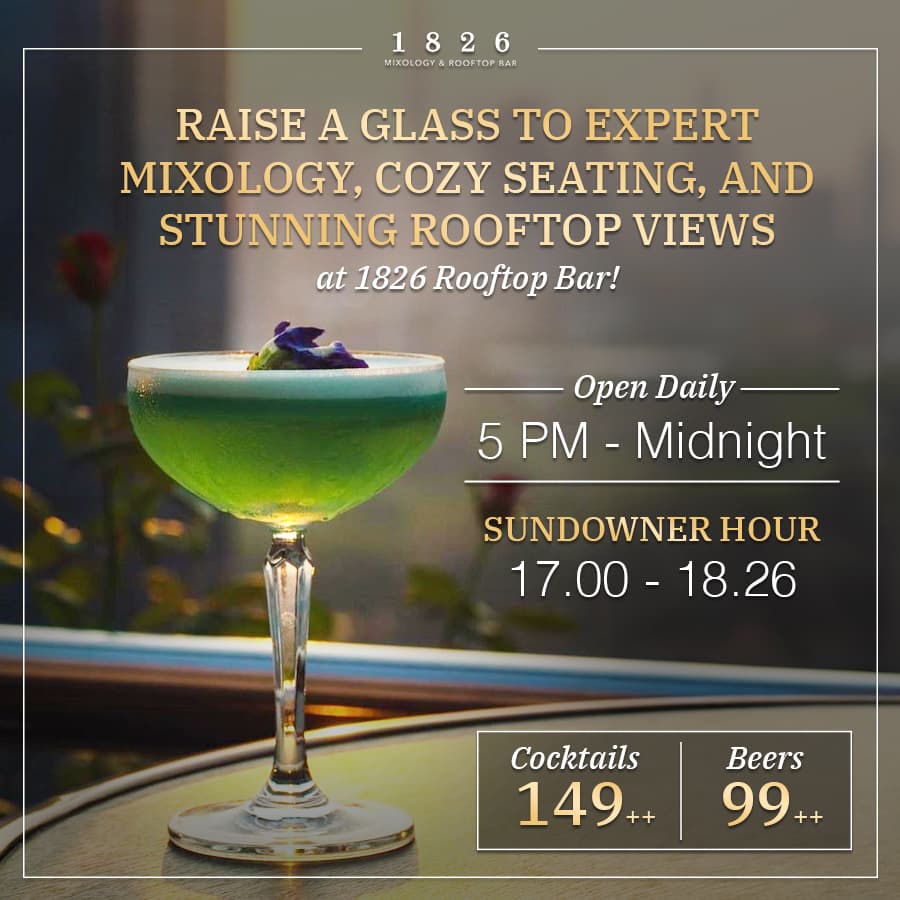 Sundowners
Raise a glass to expert mixology, cozy seating, and stunning rooftop views at 1826 Rooftop Bar!
Cocktails at 149++, Beers at 99++